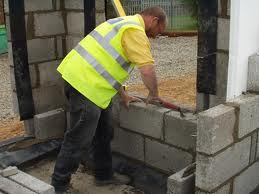 A local building energy rating expert is raising concerns that building controls are insufficient and do not protect home buyers from high energy costs.
Dean Spencer from BER in Donegal is claiming that with construction in the county on the increase, a proper system is still not in place to ensure the highest standards across the board in building projects.
He says while improvements have been made, much more needs to be done and a policy similar to that in the UK should be adopted.
However he is not hopeful that this will happen: