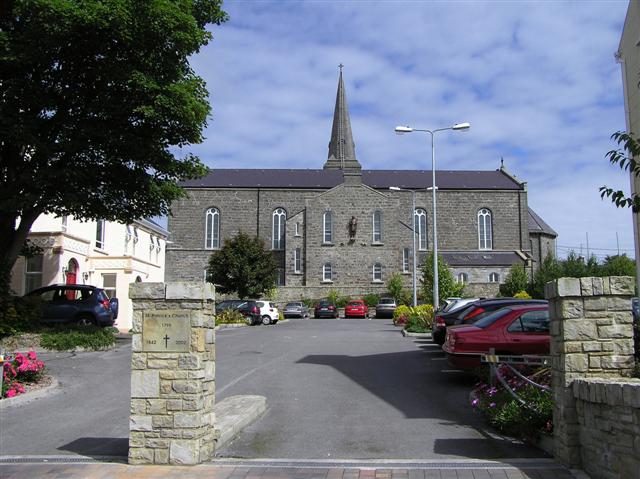 Judge John O'Hagan remanded Stephen Clarke on continuing bail to the court in October for a probation report.
He advised Clarke, with an address at Glen Easton Close, Leixlip, Co. Kildare, that if he made a financial contribution to the cost of the damage it would be considered in sentencing.
The court heard that as well as smashed windows, the Blessed Sacrament was thrown on the ground in the church.
The burglar then sat in the priest's chair in his study, reading a book and laughing before his arrest.
Fr Cathal O'Fearrai, a priest for 43 years, said that last July 19 he was going to bed at two a.m. when he heard the doorbell and a knocker. Through a cctv in his bedroom he saw a tall man with jeans, a beard and long hair who was shouting up at buildings.
The man returned at 4 a.m, throwing stones. The priest said he was afraid to go downstairs.
Clarke didn't give evidence, but he summed up his case to the jury.
In his only direct reference to the charges against him - to which he had pleaded not guilty - he said he prayed to God before he broke a window because he wanted a chance to speak and get his children back. He wanted to speak to a priest.
The jury took 20 minutes at the end of a one-day trial to find Clarke guilty on all counts.