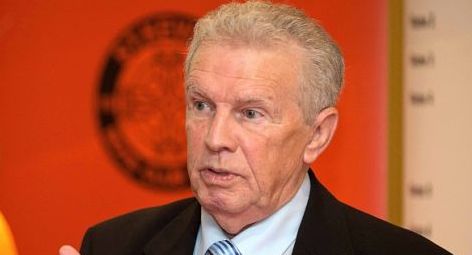 Johnny Giles was special guest at this week's launch of the Foyle Cup tournament in Derry.
The tournament takes place from July 18th to 23rd.
Highland's Martin Holmes caught up with Johnny at the launch where they discussed his career, the current Irish side and firstly- how important the Foyle Cup is to young footballers...