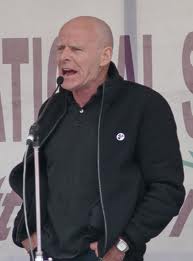 10 staff at the Electoral Office in Derry are engaged in a one day strike today in protest at the proposed closure of the office.
There is a proposal to close the Derry office, along with the offices in Banbridge, Newtownards, Newtownabbey, Ballymena and Omagh, and cemtralise all the jobs in Belfast.
Speaking from the picket line today, Foyle MLA Eamon Mc Cann told Highland Radio News that workers were being given a choice between giving up their jobs, or travelling across the Glenshane Pass every day.
A similar strike action is also planned for next Tuesday.
Eamon Mc Cann says while the number of jobs involved is relatively small, it's indicative of what he says is a drain on public service jobs in the region............