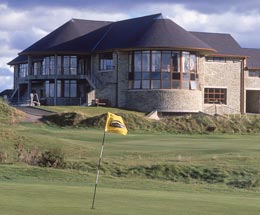 The general manager of Ballyliffin Golf Club has promoted its chances of hosting the Irish Open in 2019 and said it is more than capable of hosting any championship event.
John Farren also revealed that the organisers have not revealed if Ballyliffin faces opposition from other contenders for the hosting rights.
He said the financial revenue would be colossal and would provide benefits for years to come if the club's bid, which has been officially tabled, is successful.
John told Oisin Kelly on Saturday Sport that it would be a real opportunity for the North West to shine…