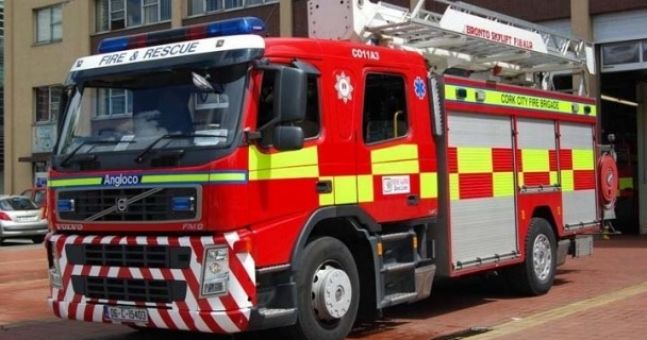 It's emerged that six people including a family of three young children were taken to hospital this week following a fire in Moville.
The fire, which started on the ground floor at an apartment block in James Street on Monday night last caused the building to be consumed with smoke with the upstairs occupants unable to escape.
The Moville fire Brigade were on the scene within four minutes and the fire was quickly extinguished.
Those who were trapped upstairs were rescued by the fire service and taken to hospital where they were treated for smoke inhalation.
Glen Hamilton from the Donegal Fire Service says if it wasn't for the speedy response by emergency services it could have been a potential tragedy: