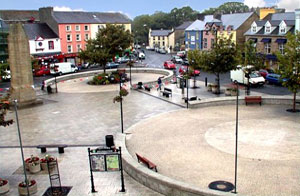 Prince Charles and his wife Camilla, Duchess of Cornwall have concluded their visit to Donegal Town, where they visited Magee's and Donegal Castle.
They were greeted by broadcaster and hotelier Noel Cunningham, who said they received a very warm welcome to Donegal..........
The Royal couple also visited Mc Gettigans Butchers.
Brothers Ernan and Diarmuid told Greg Hughes this was a significant visit, as it will help get Donegal on the map as an artisan food production location.............