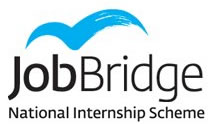 The weekend announcement that JobBridge is to be replaced in September has been welcomed by Donegal Deputy Thomas Pringle.
However, the independent TD says it will not be enough to simply change the name of the scheme.
He says whatever replacement is announced by Social Protection Minister Leo Varadkar must respect the workers who take part, and pay them, a reasonable wage if they are to be placed on an internship.
He says JobBridge was never intended for petrol pump attendants or till operators, but it was clear to everyone that employers were using JobBridge as cheap labour.
Deputy Pringle concluded it is quite possible that JobBridge actually prolonged unemployment for many people in Donegal.............