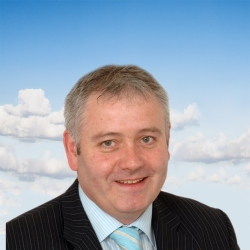 Donegal County Council is considering the erection of CCTV cameras in the Twin Towns.
The issue was raised at a recent meeting by Cllr Martin Harley, says there's been an ongoing problem with anti-social behaviour in the area recently, with a number of serious incidents in recent weeks. Most recently, he says, a woman was attacked at around midnight on last Monday night in Balybofey town centre.
Speaking on the Shuan Doherty Show this morning, Cllr Harley says this, and numerous other incidents, point to the need for a CCTV system to assist gardai.......