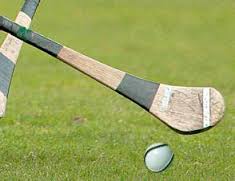 Nicky Rackard playoff result: Tyrone 3-22 v 1-14 Fermanagh
Tyrone got the better of Fermanagh on Saturday in O'Neill Park, Dungannon, which now keeps Tyrone in the Nicky Rackard Cup.
Meanwhile, the Erne men now go into a layoff final to determine next year's hurling place for the 2017 season.
Fermanagh must now face the Lory Meagher Cup winners on June 11th to see who will play in the 2017 Nicky Rackard Cup.
Sligo will play Louth in the Lory Meagher Cup Final on Saturday June 4th.
Tyrone = Damien Casey 1-16, Sean Og Grogan 1-4, Matthew Mulgrew 1-0, Tiernan Morgan 0-1, Eoghann O'Sullivan 0-1.
Fermanagh = Sean Corrigan 1-8, John Duffy 0-5, Conor McShea 0-1.