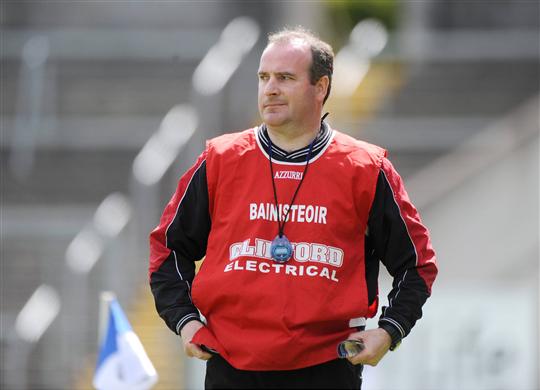 It's being reported today that a judicial inquiry which looked into death the Donegal based Garda Sergeant Michael Galvin has cleared the Garda Siochana Ombudsman Commission of wrongdoing.
Sergeant Galvin took his own life at Ballyshannon Garda Station on Thursday May 28th last year. He had been the subject of a GSOC investigation, but was reportedly unaware that he had been cleared in relation to the inquiry.
Following his death, Justice Minister Frances Fitzgerald ordered the judicial inquiry after meetings with both GSOC and the Association of the Garda Sergeants and Inspectors.
Today's Sunday Times reports that Supreme Court Judge Frank Clarke has found GSOC acted in good faith in its dealings with Sergeant Galvin, and the investigation had not been concluded at the time of 48 year old's death. The judge found that case officers had recommended that no further action was required, but that had not been considered by the three designated commissioners.
GSOC officers had been questioning the sergeant about his contact with a pedestrian, mother of three Sheena Stewart, 33, from Mountaintop, Letterkenny, shortly before she died in collision with a minibus in the early hours of January 1st in Ballyshannon town centre.
In a note addressed to his wife, Sergeant Galvin asserted his innocence, saying he could no longer take the pressure of an investigation which had left him feeling like a criminal, and asked his loved ones to vindicate his good name after he was gone.
The paper says Mr Justice Clarke notes his terms of reference precluded him from examining the actions of the three GSOC commissioners or the watchdog's civilian staff, but that should not be interpreted as suggesting any wrongdoing.
Minister Fitzgerald is studying the report, and is expected to publish it in the coming weeks.