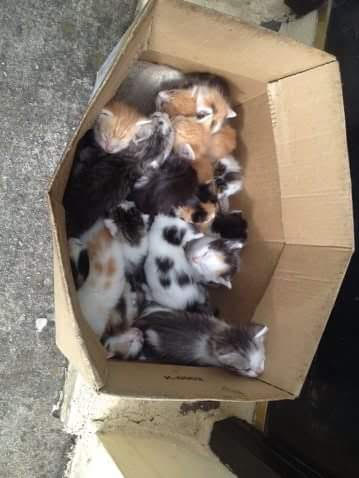 A Garda investigation is underway following the discovery of a cardboard box containing 17 abandoned kittens outside a Killybegs butchers shop yesterday morning.
The kittens are only 2-4 weeks old, ten of them are sick with serious eye infections.
Gardai say that during an inspection of CCTV in the area, a man can be seen arriving on foot dumping the box outside the shop at 5am yesterday.
The kittens are now all in the care of Animals In Need, their Co-Director is Gitta McMullin......