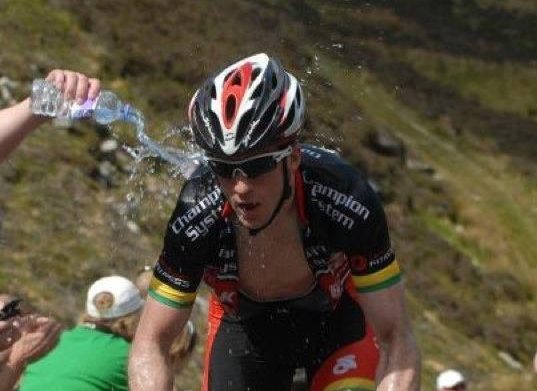 Creeslough man Shaun Stewart was victorious in Ireland's 312.5km non-stop Coast to Coast Endurance Race this weekend.
Shaun set a new course record to come home first in 16 hours and 45 minutes.
It's seen as one of the toughest multi-stop races not alone in this country but in Europe as competitors battle from Ireland's west coast to east coast.
Setting off from Enniscrone, Co Sligo at 12noon yesterday they made their way across Ireland in daylight and darkness to the finish line in Newcastle, Co. Down in the early hours of this morning.
The non-stop race began with a 5km run, 107km road cycle, 26.5km Kayak, an additional 122km road cycle and ended with almost a full marathon run of 35km through the night across the Mourne mountains.
Shaun told Myles Gallagher on Sunday Sport about his experience in winning the challenge...