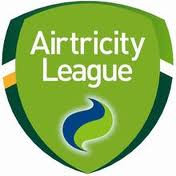 Cork City came back from 1-0 down to defeat fellow title challengers Derry City 2-1 at Turner's Cross on Friday night.
Derry took the lead through Niclas Vemmelund, but late goals from Danny Morrisey and Kenny Browne were enough to secure victory for the home side.
After the game, Pat McAulliffe spoke to Cork's Stephan Dooley who was delighted with the result.
"It's important to get the three points..four points behind Dundalk and we knew we couldn't slip any more."