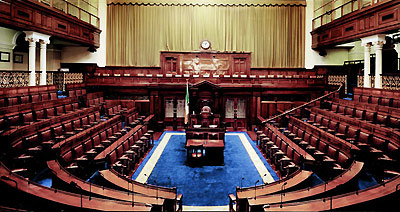 Sinn Fein says it thinks the current government will only last for a year and a half.
Fine Gael is relying on Fianna Fail to support its minority government, by abstaining in Dail votes, but that's an arrangement that Donegal Deputy Pearse Doherty says is unsustainable.
He's sceptical about suggestions that there's been a radical shift in Irish politics which will allow the traditional rivals to co-operate with each other.
Deputy Doherty believes there will be an election before the end of next year: