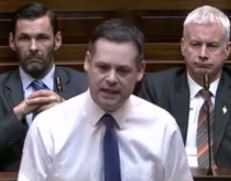 The new Health Minister is being urged to provide additional supports for people living with Diabetes.
Campaigners are calling for the appointment of a community based senior dietitian, as well as an additional Paediatric Diabetes Clinical Nurse Specialist.
It's estimated that there are more than 8,300 people with diabetes in Donegal, and Deputy Pearse Doherty says they need to be provided with adequate services............