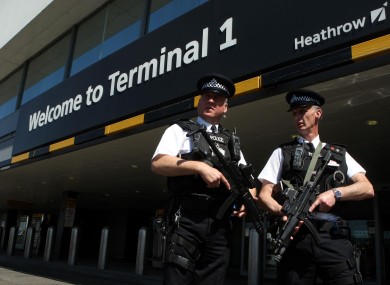 The British home secretary says she's working closely with other authorities to make sure that appropriate security measures are in place to protect the UK from a terror attack.
It's after the threat level to Britain from Northern Ireland was raised.
Theresa May says the change means a terrorist attack is a strong possibility, and reflects the continuing threat from dissident republicans.
Sky's David Blevins, says the network of dissidents is getting bigger............