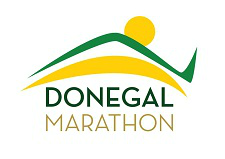 The first in a series of Donegal Marathon running workshops takes place this evening, Wednesday 11th May at 7.30pm in An Craoibhin Centre, Termon.
The running workshops are open to runners of all levels and are organised by the Donegal Marathon committee, in conjunction with the Donegal Sports Partnership. Designed to help runners of all levels enhance their running experience, the practical and informative sessions are ideal for, (but not limited to), those considering running this year's Donegal Half or Full Marathon on Sunday, 21st August.
The workshops include expert advice and speakers include former international athlete, and now Development Officer with Athletics Ireland, Paul McKee, nutritionist Thérèse Laverty and Chartered Physiotherapist Lorraine Boyce. The speakers will cover key issues facing runners including practical demonstrations and advice on warm ups, cool downs, stretching, pacing, the use of heart rate monitors, hydration, optimal food for training, foam rolling and rehab from minor injuries.
The next two running workshops will take place on Monday, 16th May in Sliabh Sneacht Centre, Drumfries (beside North Pole Bar) and on Wednesday, 18th May in Inver Community Centre, Inver. The workshops will run from 7.30 – 9.00pm and the cost per event is €5 per person. Places can be booked via www.activedonegal.com.