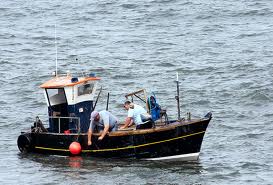 The new government is being urged to revisit the issue of salmon licenses for those living on the islands.
In 2006 the government banned salmon fishing for boats of a certain size with most fishermen took up a buy out scheme.
But, It's argued that salmon fishing is a way of Island life and one of the few ways of making an income if based off the mainland.
Councillor Seamus O'Domhnaill told today's islands committee meeting that the situation needs to be revisited: