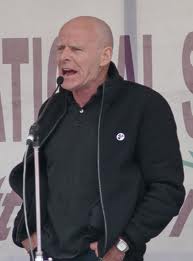 After two days of counting all of Northern Ireland's fifth Assembly MLAs have been declared.
Arlene Foster's party defied predictions of losing seats to retain 38 MLAs.
Elsewhere Sinn Fein won 28 seats, down one, Ulster Unionists no movement on 16 seats, the SDLP 12 - down two - and Alliance eight.
Hundreds of thousands of votes were counted across Northern Ireland on Friday and Saturday.
People Before Profit' s Eamonn McCann says it's been a long time coming: