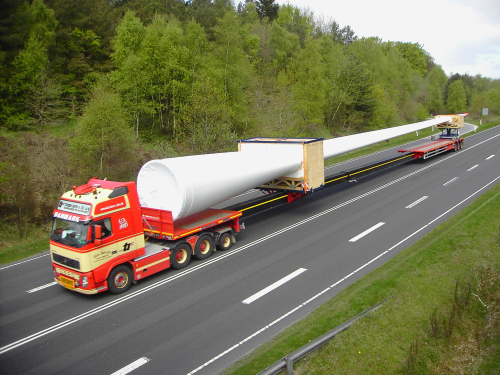 A protest will take place in Moville this morning as the first of the turbines bound for a major windfarm on Crockbrack Hill passes through the town.
Already this week, there's been controversry when it emerged Donegal County Council had goven permission for the removal of street furniture and bollards at Bonnars Corner to facilitate the transport of the equipment.
Cllr Jack Murray says the local community is urging people to come to Moville to support them this morning...........