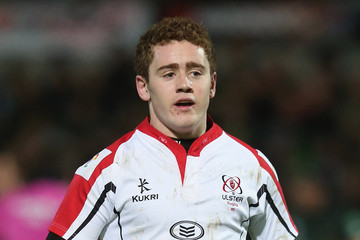 GUINNESS PRO12 result: Ulster 30 – 6 Leinster
Ulster convincingly beat Leinster in the final inter-provincial match of the GUINNESS PRO12 season on Saturday.
Ulster, who needed a win to stay on course for a semi-final berth, won 30 - 6 at the Kingspan Stadium in Belfast.
It was a strong performance by the Ulstermen and Paddy Jackson who had a fantastic game.
He opened the scoring and Ulster were 10 - 0 up by the time Jonny Sexton got Leinster on the scoreboard on 18 minutes to make it 10 - 3.
At half-time, it was Ulster 10 - 6 Leinster.
Another try and penalty gave Ulster a commanding 20 - 6 lead with 59 minutes played.
Jackson got another try and Paul Marshall hit the conversion on 78 minutes to make it 30 – 6 and this is how it finished.
Highland Radio's rugby correspondent Alex McDonald watched the action for Saturday Sport...