A documentary written and directed by Gemma O'Doherty about the case of Ireland's youngest missing person, who disappeared on her grandparents' farm in Donegal in 1977.
Gemma joins Greg to talk about the documentary:
Greg talks to David Blevings, OFTEC Ireland and outlines to homeowners the dangerous effects of carelessly fixing or updating home heating systems:
Despite being blind in one eye, partially sighted in the other & having a number of disabilities, Seamus McGrory has defied the odds.
Seamus is representing Donegal in the "Outstanding Young Person of the Year" awards & has completed an MA in accountancy & a second class honours degree in Business Studies in the LYIT.
Seamus joins Greg in studio for a chat:
67 year old Maura Ward lives by the motto 'Feel The Fear And Do It Anyway'.
Despite being diagnosed with Parkinson's disease in 2013, she hasn't let it hold her back and instead has embraced her love of adventure.
Ticking zip-lining and sky-diving off her bucket list, this globe-trotting Mum is an inspiration! Maura joins Greg to tell us about her experiences:
Next weekend, Darkness Into Light, the Pieta House annual fundraising and awareness event is taking place in seven venues across Donegal
Danny Devlin is in studio to outline how you get involved:
The City of Derry Jazz & Blues Festival is in full swing.
Playing a few gigs is the amazing Buncrana duo String Empire – they join us for an amazing live performance: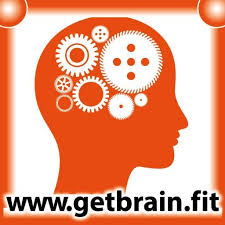 GetBrain.fit is an online service established in Donegal which helps it's users monitor, maintain & improve mental agility.
The companies John McNamara joins Greg to explain: