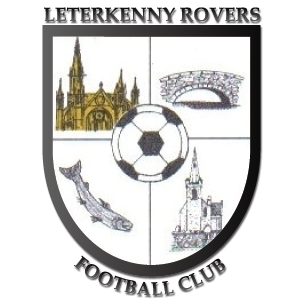 Letterkenny Rovers soon head to the Aviva Stadium in Dublin for the biggest match in the club's history - and it is all part of manager Eamon McGonigley's masterplan.
That was the revelation today from Rovers' Rovers' liaison officer Kieran McGrath, who said that Eamon told his players last year that winning the Intermediate Cup was this season's target.
It was a major surprise to some of the players because Rovers had never reached the final in their history.
Rovers reached the final after winning a cup semi-final replay at home in Leckview earlier this month thanks to two superb goals from Paul McVeigh and David Shovlin.
Rovers take on reigning champions Crumlin United FC at 7pm in the national stadium on Saturday, May 14.
Kieran spoke to presenter Chris Ashmore on Saturday Sport and encouraged fans to support them in Dublin...