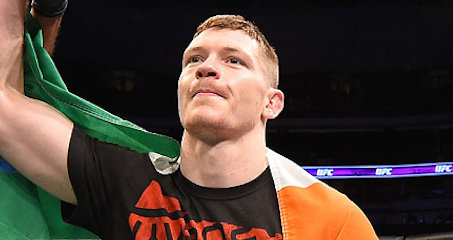 Joseph Duffy of Burtonport will return to the UFC in Las Vegas on July 7th to take on Mitch Clarke in a lightweight clash.
The fight will be Duffy's third in the UFC, and he will be looking to get back on track after suffering defeat in the last outing at the hands of Dustion Poirer in January.
The fight is on the undercard of the dos Anjos vs. Alvarez contest which takes place during International Fight Week as part of the lead up to UFC 200.
The Irish focus will be very much on Duffy, with Conor McGregor not fighting in the tournament.
Earlier in the week, Joseph Duffy spoke to Highland Sport's Oisin Kelly about the preparations he's made so far for the fight..