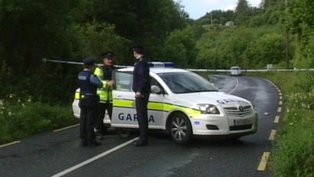 Donegal has the highest percentage of road traffic collisions caused by excessive speed.
Figures from the Road Safety Authority show speed was a factor in 8% of collisions in Donegal ahead of Cork, Wexford, Cavan and Galway.
Donegal also had the largest number of speed related collisions involving two or more vehicles
91% of culpable drivers in speed-related collisions were male.
The figures from Road Safety Authority says nationally, excessive speed was a factor in 322 road deaths here between 2008 and 2012.
The European Union is being asked to bring in a rule that car manufacturers install speed limiting systems in all new vehicles, which could reduce the number of crashes and fatalities.
Maggie Martin is Research Manager with the RSA: