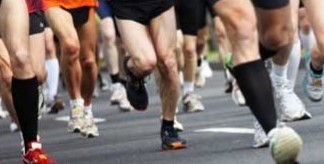 The Donegal Grand Prix Series will be launched next weekend with the North West 10k and Donegal Athletics Board is promoting a full summer of 69 races.
One of the NW10k's key organisers is Brendan McDaid, who is on the Donegal Athletics Board and was this weekend announced by Athletics Ireland to be newly elected to its Letterkenny competition committee.
He was in the Sunday Sport studio to discuss the 69 road races, including the NW10k, that will be held across Donegal from now until September.
Brendan joked that it would not be advisable to run all of the races, which include 5k, 10k, and mini-marathons.
He was joined by Donegal Athletics Board chairman Brendan O'Donnell, who told presenter Chris Ashmore that as much as 60 per cent of the runners in recent races have been female.
The Board is encouraging participants to sign up - including on the northwest10k.com website - for the wide range of races which are available this summer.