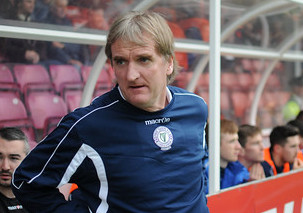 Cork City took their first win in four games on Friday night beating Finn Harps 3-1 at Turners's Cross.
The defeat was Harps fifth of the season and the Ballybofey side remain on ten points mid table.
Donegal's Johnny Dunleavy returned to the Cork side last after missing a few games due to a head injury.
Pat McCuliffe was at Turners Cross last night and spoke to Johnny Dunleavy, Cork boss John Cotter and first Harps Manager Ollie Horgan...