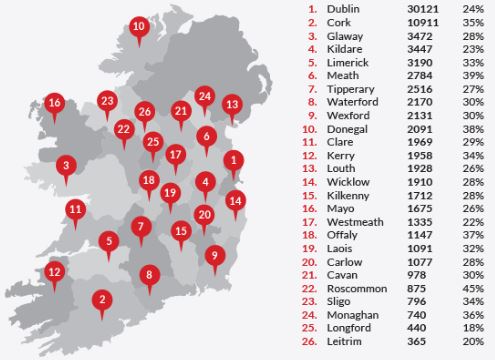 There's been strong growth in new car sales so far this year, according to the motor industry.
Nearly 83 thousand new cars were sold in the first three months of this year - that's up 28 percent on first quarter of 2015. In Donegal, 2091 new cars were sold, a rise of 38%, the second highest rise in the country.
Sales of light commercial vehicles were up by a third.
Industry group SIMI predicts new car sales to exceed 156 thousand this year.