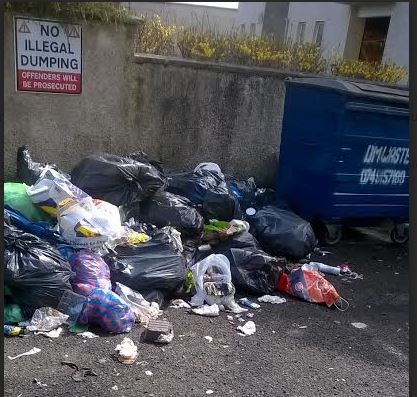 Concern has been raised over illegal dumping in the Orchard Court area of Letterkenny, with claims that it is posing a health risk to those who live nearby.
A substantial amount of rubbish has been accumalating for some time, with reports of rats seen in and around the area at night time.
It has been claimed that those who live in the vicinity are not to blame and both the council and Tidy Towns Committee have been made aware of the situation.
Councillor Gerry McMonagle says action will be taken.............