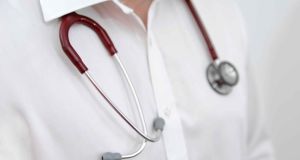 Almost 1 in 5 GPs across the country have not signed up to the Free GP care for under 6 schemes, according to new figures in today's Irish Independent.
The number of doctors who have opted into the scheme fluctuates dramatically depending on the part of the country.
In Donegal, 87 GPs have signed up, that's 95% of the total in the county.
Conversely, just 55 per cent of GPs in Dun Laoghaire in South County Dublin have signed up.