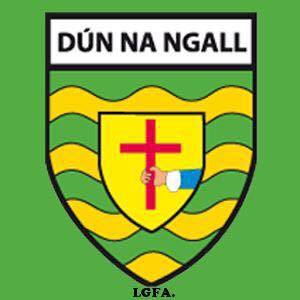 Ladies' National Football League, Division 2 result: Donegal 2-07 v 1-02 Cavan
Donegal's lady footballers have made a perfect run with another victory in this unbeaten season in the National Football League.
They took on Cavan at TirChonaill Park in Donegal Town for the final round of regulation games and won 2-07 to 1-02 for their seventh successive unbeaten game.
The ladies were already in the league semi-final before this match but had not yet secured their promotion.
They made a bright start on Sunday with quick goals from Amber Barrett and Geraldine McLaughlin.
The half-time score showed a commanding lead of Donegal 2-03 v 0-01 Cavan and it finished in Donegal's favour.
Donegal manager Micheal Naughton told Sunday Sport that they expected a tough match...