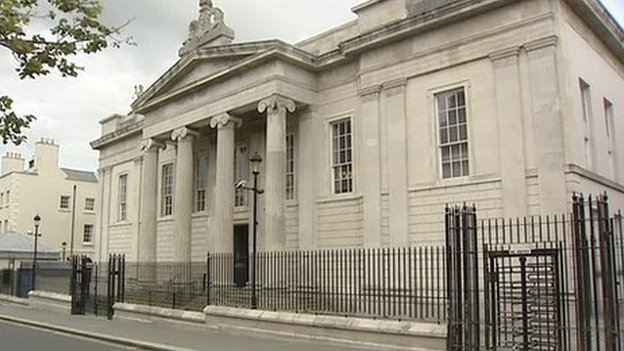 A judge at Derry Magistrate's Court has ordered the manager of a social services team to appear before him this Thursday.
Judge Barney McElholm was speaking at a sitting of the local youth court after he was told that a bail package that was to be prepared for a 17-year-old who has been in custody since February since February 7 has not been submitted because a social worker has gone on sick leave.
The youth, who cannot be named, is charged with arson, criminal damage and burglary with intent to steal in February.
He was remanded in custody pending the preparation of a bail package by social services to facilitate his release.
However, last evening, solicitor Paddy MacDermott told the court that the social worker who was meant to prepare the package had been on leave, and then had gone on sick leave and the new social worker knew nothing about the package.
Judge Mc Elholm described the situation as a dereliction of duty, saying it is absolutely scandalous that two months later, nothing has been done.
He said he wants the manager of the social workers involved in the court tomorrow, snd if the manager can't attend, he wants the director so that he can get a full explanation as to what is happening.
Judge Mc Elholm told the solicitor to tell social services if no one appears, then he will be making an official complaint through the Lord Chief Justice Office.