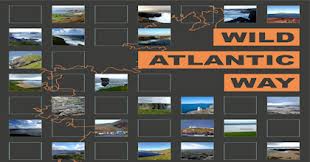 A senior Failte Ireland official says the gap between Donegal and other tourism counties is narrowing significantly.
It follows claims from veteran tourism promoter and Donegal Councillor Sean Mc Eniff that Donegal has not been reaching its tourism potential as a result of centralised decision making.
Joan Crawford, Team Manager on the Wild Atlantic Way project says Cllr Mc Eniff is quoting 2014 figures, and much progress has been made since then............