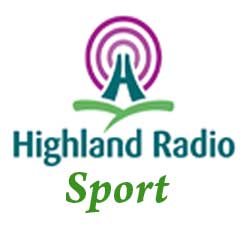 On today's Sunday Sport, we have live coverage from the National Football League as Donegal travel to Monaghan in the final regulation round of Division One.
Follow all the action on Highland Radio with our team of Oisin Kelly and Martin McHugh as Donegal look to book a semi-final spot.
There is also GAA football action from Donegal's ladies, plus Tyrone and Derry.
In soccer, there are massive rewards up for grabs as Letterkenny Rovers hope to make the final of the FAI Intermediate Cup by beating Ringmahon Rangers in Cork.
Also hoping to win a major semi-final today is the Donegal League, who face the Clare League in the Oscar Traynor Trophy.
We will have updates and reaction and the full-time scores.
Staying with soccer, we will have the results from the Donegal League, the Inishowen League, and the Ulster Senior League.
Also today, we will keep up with the Circuit of Kerry Stages Rally in the second round of the National Championship, local hockey, athletics action, and we review the League of Ireland and the Donegal hurlers' bid to beat relegation.
And, as we do every Sunday Sport, we will keep you up-to-date with all the local, national and international sporting events and results.