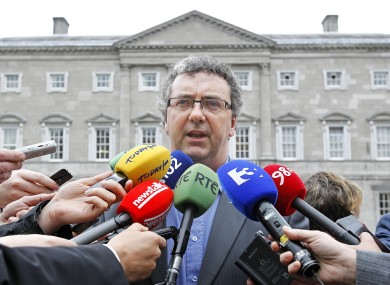 Talks are underway at Government Buildings where Fine Gael is hoping to build support for a minority government.
But of the party's negotiators Simon Coveney has again said any minority coalition will still need Fianna Fáil's support.
Donegal Deputy Thomas Pringle says he was approached Minister Coveney to partake in today's talks.
He's been outlining why he didn't attend: