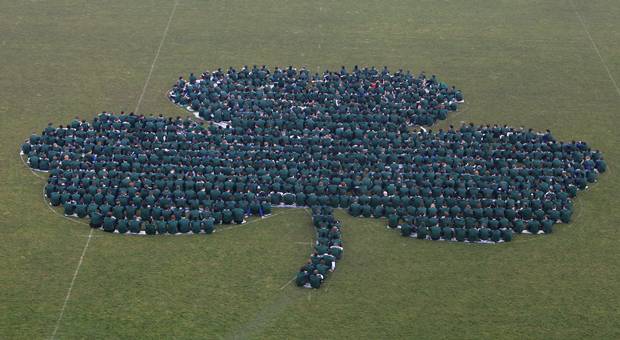 Final preparations are being put in place ahead of a major record breaking attempt in Letterkenny which will also raise funds for local charities
The world record for the largest human Shamrock currently stands at 850 and is helf by students from Blackrock College and Willow Park in Dublin.
On Saturday 12th March in the LYIT at 2.00pm, 1000 people are needed to break that record.
And all money raised will go to the following Donegal charities
Let's Get Talking Donegal Counselling & Psychotherap: A community based, non-set fee and confidential counselling service available to both men & women over the age of 17 in the county.
Donegal Youth Service is a countywide youth service supporting young people aged 5 - 25 in personal development programmes
Letterkenny Youth Club. The club offers activities to school-going children to help them engage in group events and positive peer friendships.
You can get more details here: