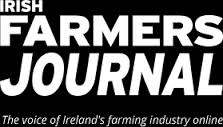 There's been a 49% drop in the supply of land in Donegal.
In its annual land survey, the Irish Farmers Journal is reporting average prices increased by 7.3% in the county, rising from €6,847 an acre in 2014 to €7,345 an acre last year.
Just 976 acres were offered for sale in the Donegal in 2015 – down from 1,909 acres in 2014. Selling agents report that there is good demand, but land is not coming on the market.
Prices ranged from €1,300 an acre for a hillside farm to €15,000 an acre for a small parcel in the Manorcunningham region.