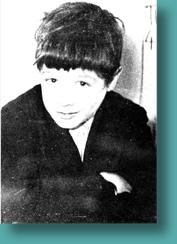 Foyle MLA Raymond McCartney has called on the Public Prosecution Service to review a decision not to prosecute a British soldier who shot dead 15-year-old Daniel Hegarty in the Creggan area of Derry in 1972.
Mr Mc Cartney also wants the PPS to meet with the Hegarty family to hear their concerns about this decision.
In 2011, jurors at an inquest into his death unanimously found that Daniel Hegarty posed no risk when he was shot twice in the head by a soldier during Operation Motorman in July 1972.
His cousin Christopher was also shot in the head by the same soldier, but survived.
Mr Mc Cartney is highlighting the fact that the PPS statement confirming no further action states there is was no justifiable reason for the soldier to open fire.
Raymond Mc Cartney says it's a case that won't go away.........