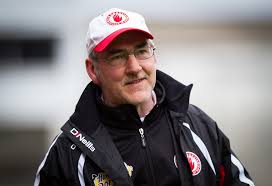 Tyrone manager Mickey Harte believes the Red Hands' win on Saturday over Derry will have "no bearing" when the two counties meet in the Ulster Championship in two months' time.
Tyrone won 2-15 to 0-12 against Derry but Mickey said he doesn't need to be a "genius" to know that some of Tyrone's shooting was wayward, especially in the second half.
However, he said winning and getting the two league points was the important aspect of the game.
He is convinced that the victory, which is Tyrone's fourth consecutive over Derry, will have no bearing when the counties play again…