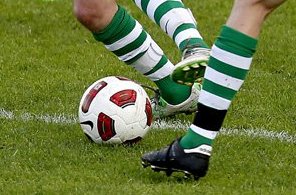 Inishowen League manager Diarmaid O'Brien believes his 25-man squad is crucial to helping the Donegal select's Oscar Traynor run.
The Inishowen side beat Galway 1-2 on Saturday in the Oscar Traynor Cup quarter-final and face the Leinster Senior League at home in the semi-final.
Diarmaid said his team overcame a physical Galway team by using three substitutes and showing great commitment.
In the other semi-final of the inter league junior competition, Donegal North East League are away to the Clare League over the weekend of March 19 and 20.
Diarmaid revealed on Sunday Sport that a date has not yet been set for Inishowen's semi…