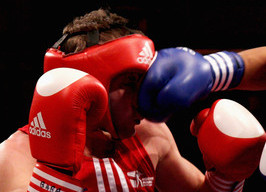 The Donegal Boxing Board has announced a prestigious tournament against American boxers.
Board president Peter O'Donnell of Raphoe ABC told Highland Radio Sport that the tournament was confirmed on Friday when Donegal County Council agreed to be sponsors.
He revealed that 11 boxers will travel from Boston for the fights which will be at the Clanree Hotel in Letterkenny on April 21.
Peter said there could be a return trip with Donegal boxers going to Boston either later this year or over St Patrick's weekend in 2017.