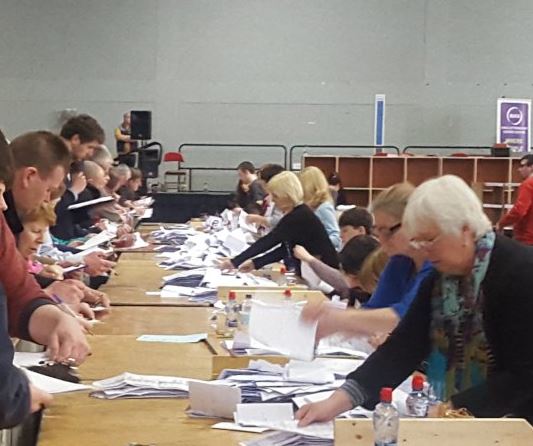 Four candidates have now been eliminated in the Donegal constituency.
After the election of Charlie Mc Conalogue, Cordelia Nic Fhearraigh was eliminated.
Deputy Mc Conalogue's surplus of 315 votes was subsequently distributed, after which three candidates were eliminated - Paula Flanagan, Michael Mooney and Ian Mc Garvey.
Their combined vote of 1839 votes are currently being distributed, with a declaration now awaited.