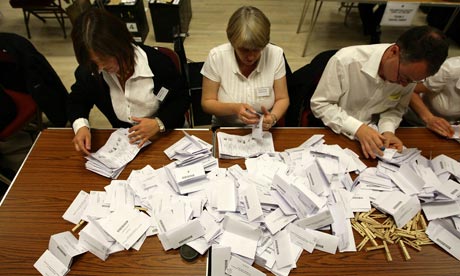 The counting of votes cast in General Election 2016 is underway, and a after an initial opinion poll last night showed the outgoing government will not secure a majority, a second exit poll is showing an even worse result for the coalition.
The RTE poll puts the coalition parties on a total of 31.9%, while the earlier poll published by the Irish Times last night had them on just under 34%.
There have been substantial gains for Fianna Fáil, Sinn Féin, Independents and smaller parties.
In Donegal, votes cast in the election are being counted at the Aura Leisure Centre in Letterkenny.
With 16 candidates seeking five seats, it's likely that a first count will take several hours to complete, but we should be getting tally indications as to how things are shaping up.
Even then though, transfers will play a vital role in determining the last seats, and it's set to be a long day for everyone in the Aura Leisure Centre.