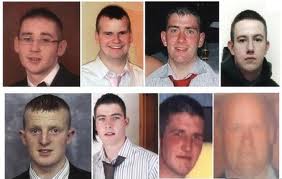 An inquest into the road crash in Inshowen in which 8 people died resumes today.
Seven of those killed were in a VW Passat driven by Shaun Kelly of Hill Road in Ballymagan, none of them were wearing seatbelts as he sped towards Buncrana from a pub in Clonmany.
His eighth victim, 66-year-old Hugh Friel, was on his way home from Bingo when their paths tragically met.
Katy Barr of the Inishowen Independent was at the first day of the inquest and gave the details to the Shaun Doherty Show: