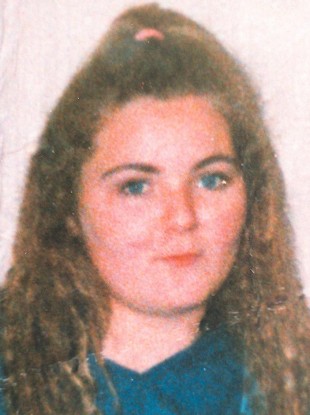 The inquest into the death of Arlene Arkinson was today told police officers told a friend of Arlene's mother that Robert Howard was an informer.
The 15 year old from Castlederg disappeared in 1994 after attending a disco in Bundoran.
She had last been seen in the company of convicted child killer who died in prison last year.
Patricia Quinn denied she was in a relationship with convicted child killer Robert Howard and said they were just friends.
Under questioning though she said he slept in her bed when he stayed over.
She told Belfast Coroners Court that howard wasn't interested in her but was interested in young girls in uniforms.
Ms Quinn's daughter, Donna, had been friends with Arlene since they were young children.
On the night in 1994 that Arlene disappeared, she had been to a disco in Bundoran with Donna Quinn, her boyfriend and Robert Howard.
Arlene's body has never been found.
Howard has always been the prime suspect in the case despite being acquitted in 2005 - the jury were not told he was already serving a life sentence for the murder of a teenager from Kent
The 71-year-old died in prison last year.