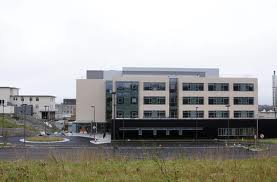 There were 17 patients awaiting admission at Letterkenny University Hospital this morning, 12 on trollies in the Emergency Department and five on chairs or trollies on the wards.
The INMO figures show nationally, there are 480 patients awaiting admission to hospital today.
Yesterday's figures showed 511 people awaiting admission at hospitals across the country, 19 of them in Letterkenny.
The hospital says February can be a very busy time, and steps are being taken, including the cancellation of elective surgery.