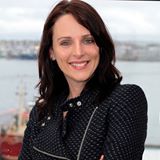 Donegal Councillor and Independent election candidate Niamh Kennedy has hit out An Taisce for what she termed a lack of co-ordination in its approach to planning in County Donegal.
A spokesperson for An Taisce appeared before a meeting of the County Council's Local Community Development Committee in Lifford this week at Cllr Kennedy's request, on foot of a number of planning matters she had observed in her own area.
In one case, she says, An Taisce objected to a small business being expanded on the grounds that traffic on the road would increase by six additional cars because of the workforce, even though the business was on the Wild Atlantic Way.
In that case, she says, the complaint eas made diorectly to An Taisce in Dublin, and local officials weren't aware of it.
She says these are issues which must be addressed............