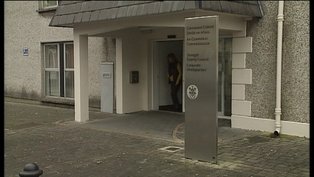 There's been an exchange of letters between Independent Councillor and election candidate Frank Mc Brearty and Donegal County Council CEO Seamus Neely regarding comments Cllr Mc Brearty made on his Facebook page.
On January 29th, the councillor posted on Facebook that he had written a letter to Council Chairman Ciaran Brogan accusing the council of withholding legal information in relation to advice on the handling of the case of Cllr John O' Donnell and the RTE investigates programme broadcast in December.
In the post, he questioned the decision to go ahead with a special meeting in the wake of the programme,  made comments regarding a council official, and called on Cllr Brogan to "instruct" the executive to put the legal advice the council had received before the members.
On February 2nd, Seamus Neely wrote to Cllr Mc Brearty asking him to withdraw the comments which were made about the council official. Cllr Mc Brearty's solicitors subsequently wrote back to the CEO saying the councillor stands over his original post.