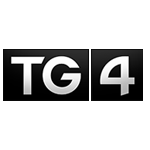 Last night's TG4 Donegal Poll ahead of the General Election pours cold water on Sinn Fein's chances of taking a third seat in Donegal, and conversely, suggests that outgoing Deputy Padraig Mac Lochlainn could be in difficulty as he fights for the  last seat.
It's been one of the of the main talking points in discussions on the poll today, particularly as First Preference intentions show Fianna Fail's Charlie Mc Conalogue, who is also based in Inishowen, well ahead of Deputy Mac Lochlainn.
On today's Shaun Doherty Show, Greg Hughes spoke to TG4's North West Reporter Ailbhe Ó Monacháin........